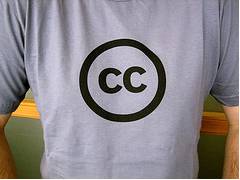 Blog posts, websites, book covers, bookmarks, trailers. For writers, we sure do use a lot of photographs.
If you're like me, your photography skills leave a lot to be desired. Luckily, there are some inexpensive (even free) options available, but that doesn't necessarily mean we can download and use willy-nilly.
More often than not, there are some requirements we must meet in order to use even free photographs. Otherwise, we might find ourselves on the wrong side of a copyright infringement suit.
Creative Commons is my favorite place to search, because they make it easy to find free photos, artwork, music, and audio. They have very specific requirements for use, however. Let's walk through the process. Continue reading "If it says free, can't I use it?"