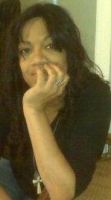 What Every Well Dressed Author Should Know About Scams by Ey Wade
1. Scams, like dogs pooping on the sidewalk, happen. 2. Either you walk around it or right in.
Okay, I may not be an expert, but I am a writer who at one time stepped in and fell head first into a pile of….scam. Scams are everywhere from signing with unscrupulous agents, entering contests, to finding a publishing company. The funny thing is you never smell the problem until you step in it.
I would like to share an experience. My first mistake was in choosing what I believed to be a legitimate agent. He didn't charge me money and we had a contract, two characteristics of a good agent. The problem I later found out was the agent was as much a newbie in publication as I was. In my ignorance (I'll blame it on the fact I was a single parent in dire need of funds) I listened to his advice and was directed away from an editor at Ballantine (Stupid, I know, right.) because I didn't do my research into the company. I had no idea who Ballantine was and when Publish America was put in front of me with all accolades, I ran to them. Needless to say, that is a nail in my brain I cannot remove. What I did do, after much drama with a company called Publish America, was demand my contract and rights be returned and I am now on my own as an Indie Author. Continue reading "Special Guest, Author Ey Wade Talks About Scams"