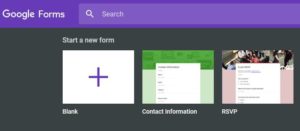 Last month, I wrote about using surveys to communicate with your readers. I specifically suggested using Google Docs to create a survey.
This month, I thought I'd show you how to go about making a Google Docs survey. It's pretty easy, but we'll walk you through it.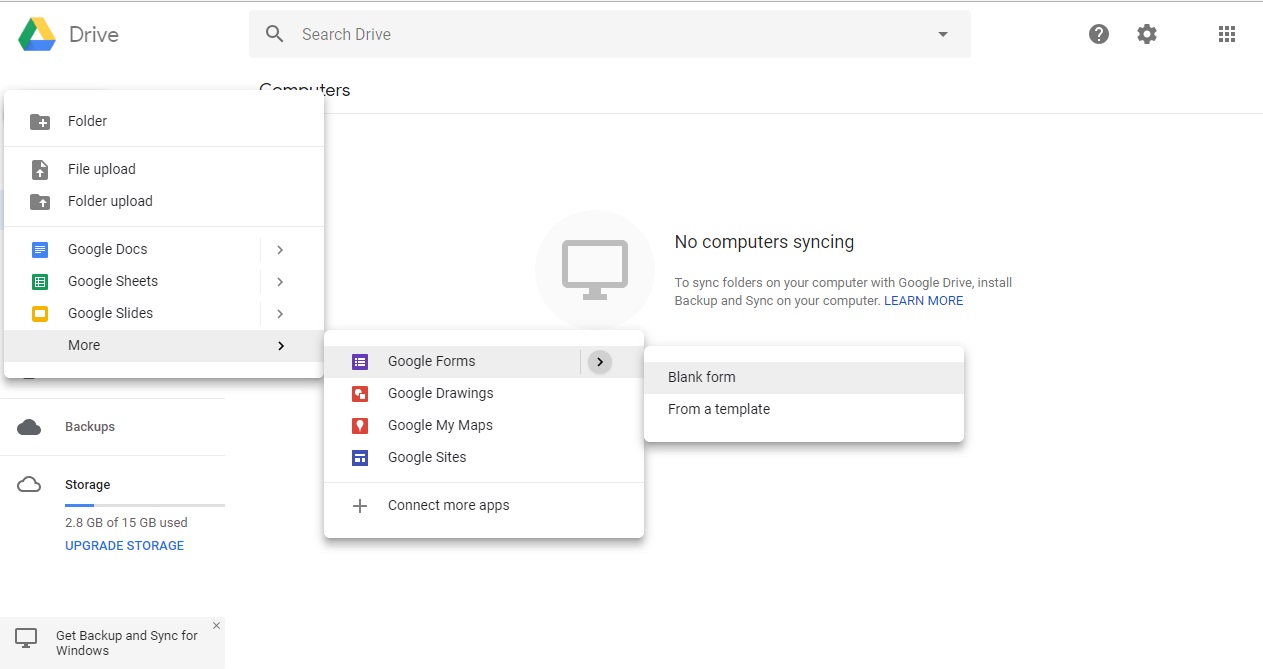 First up, open Google Docs, and then say you want to create a new document. When the options drop down, select a New Google Form.
You'll come to the initial screen for the form, and it's pretty bare. It starts off saying Untitled, because you have an untitled form. I was trying to think of what to do a survey on, and my daughter suggested books. I also wanted it to be fun for a how-to post, so I decided to do the Best Authors Ever survey (you'll see why it's fun in a minute).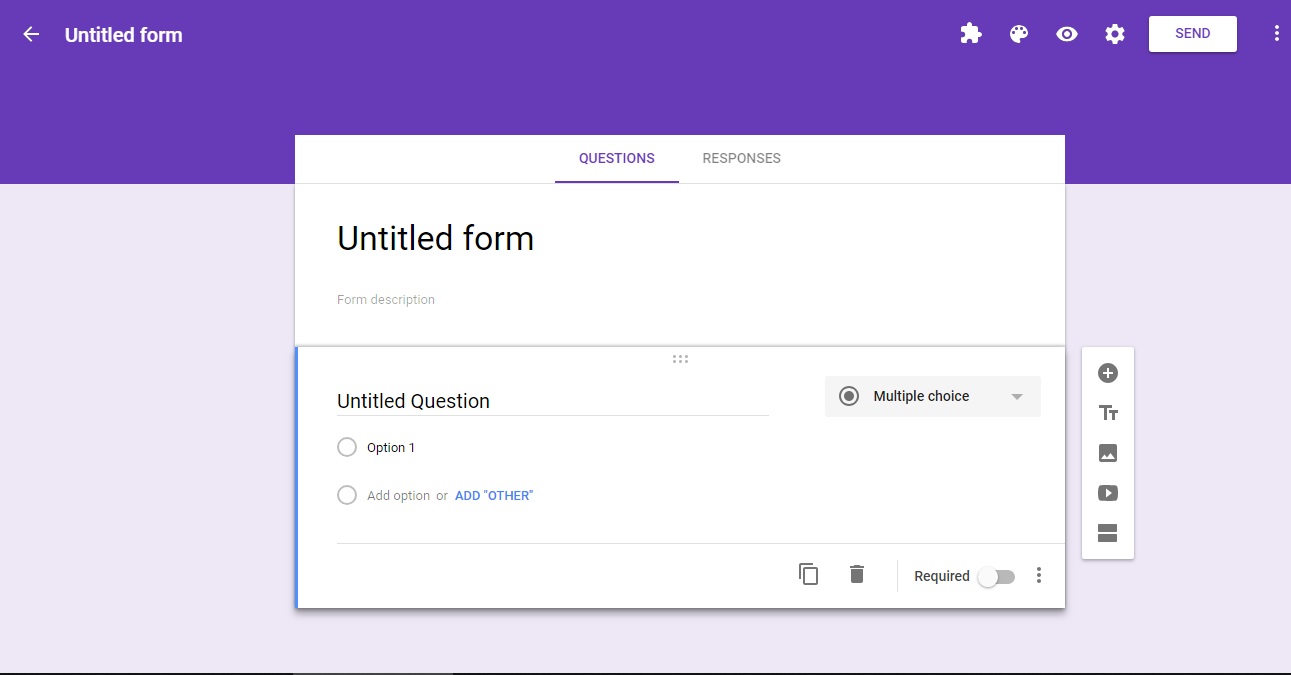 Google will automatically make the file name the name for your survey. So, choose the file name wisely. Next up, it leaves a spot for "form description." This is for you to fill in what the form is about. I've created a great description here.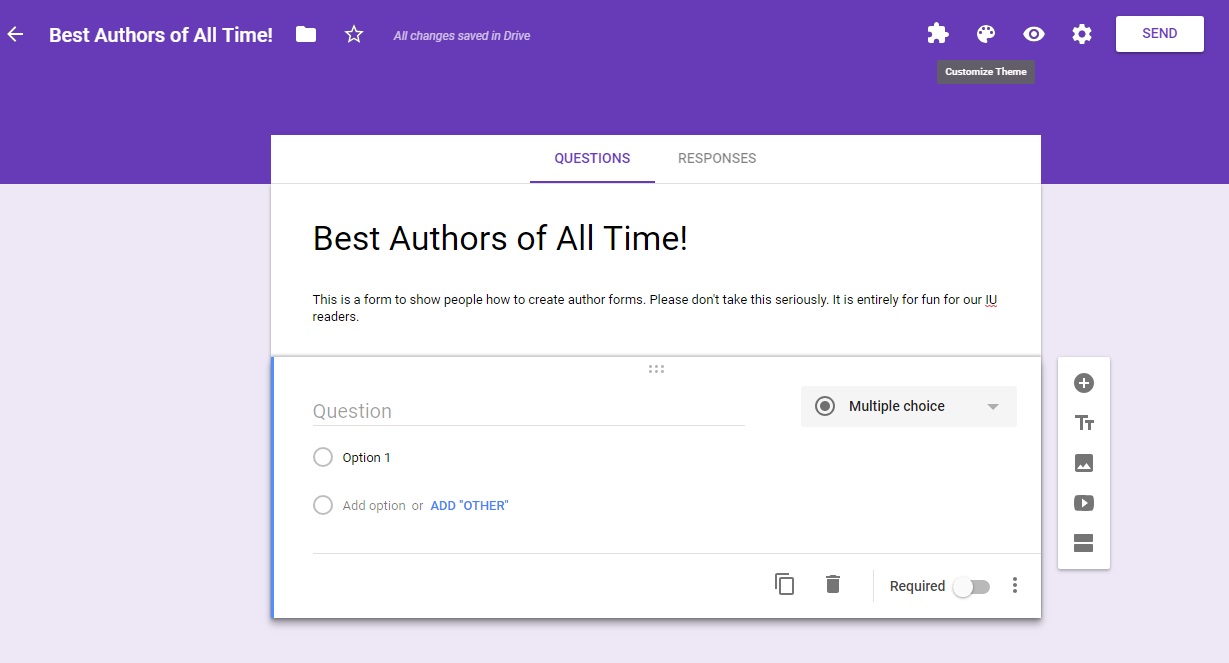 Next up is the first question. Google automatically sets up one question for you. The default is multiple choice, but you use the drop-down menu to toggle to a variety of options, including: short answer, paragraph, checkboxes, dropdown, and more.
When you want to add more questions, simply click the plus sign on the right of the screen. So, to get our survey started, I've added a couple of questions. If you want, you can break your survey into sections. Just click the icon that looks like an equal sign to add a new section.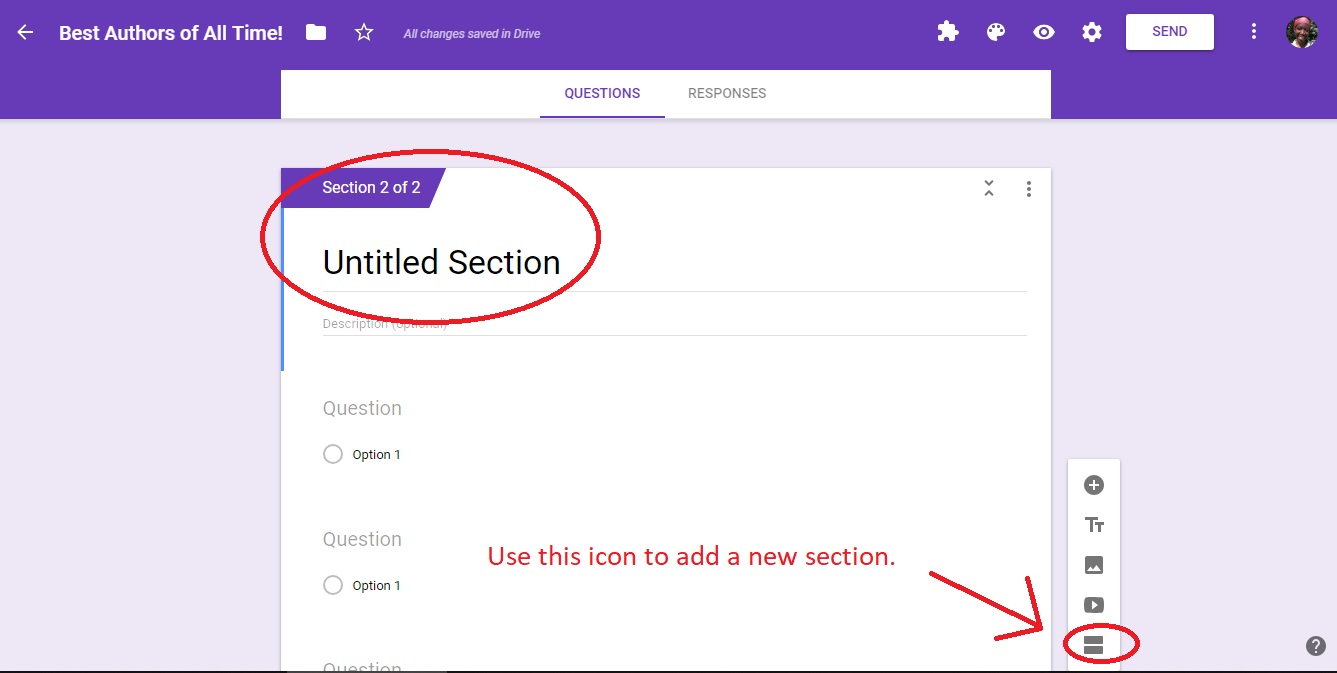 But what if you have more visual questions? The best way to propose visual questions is by adding an image. You can add an image in a multiple choice question by hovering your mouse over the first choice, and then you'll see an image icon appear, allowing you to add the image.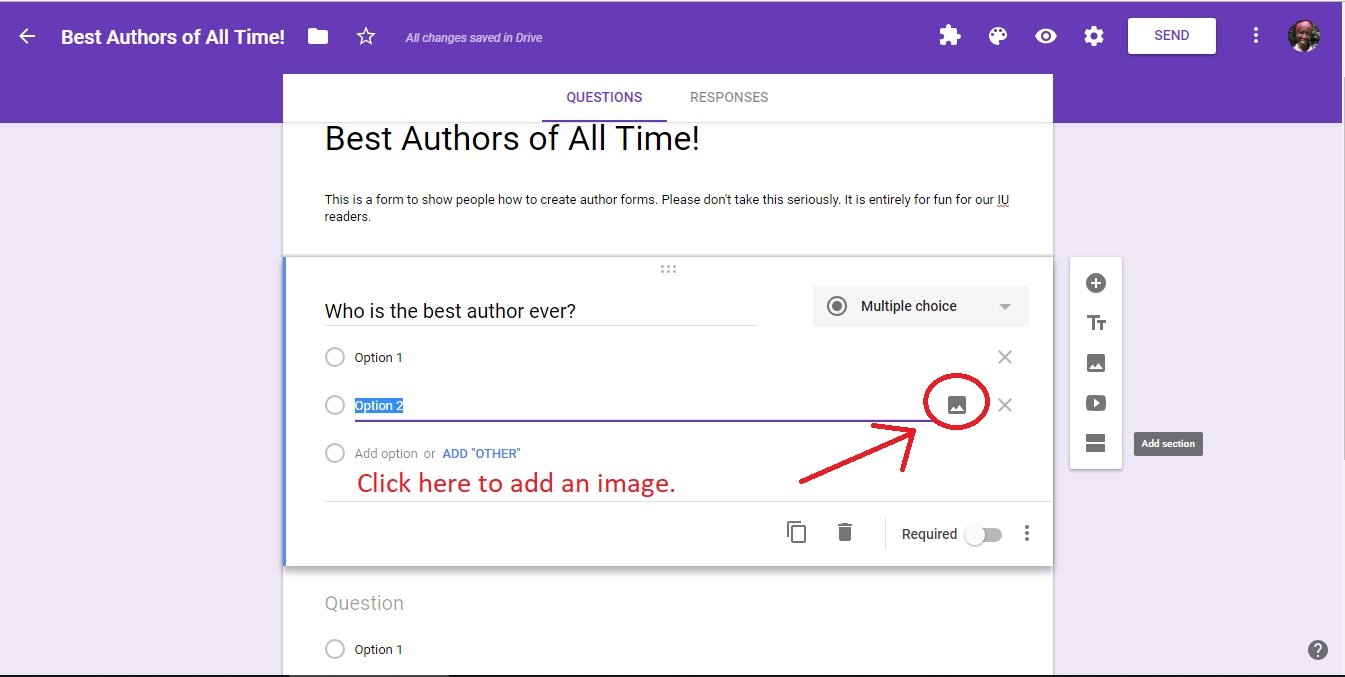 These images appear vertically, one after another.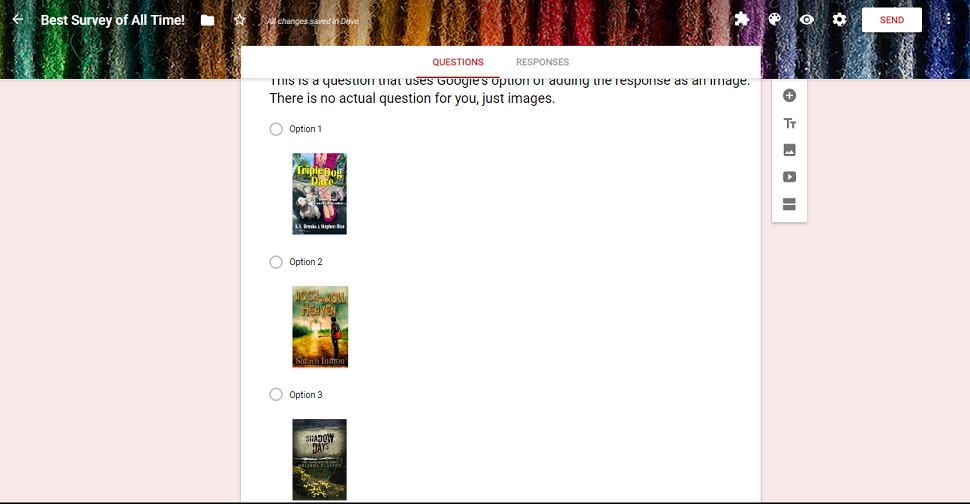 If you'd prefer side-by-side images, you can actually use your own software to create a side-by-side comparison and then upload that picture. To do it this way, you'll start the same way as if you're adding a regular question. Click the plus to add the question. Type your question. To the right of the question, an image icon should appear. Click that icon to upload the image.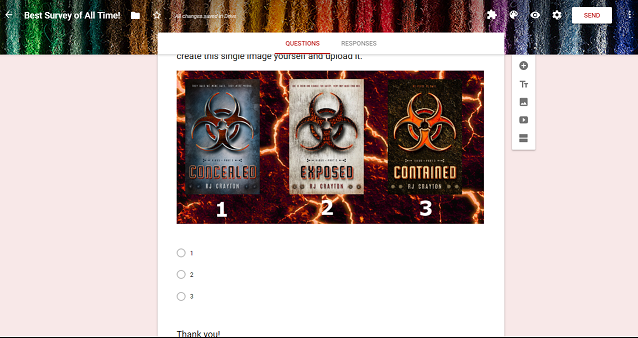 Once the image is uploaded, proceed with your choices like any other question.
If you need to delete a question, just click on the trash icon on the bottom of the question. I usually end surveys with a thank you note. You can add that by clicking on the Text icon. Then, simply type the text of your message.
Other things to note: You can choose to make some questions required, so that those filling out the form don't accidentally forget to answer a crucial question. Just click the button that says required.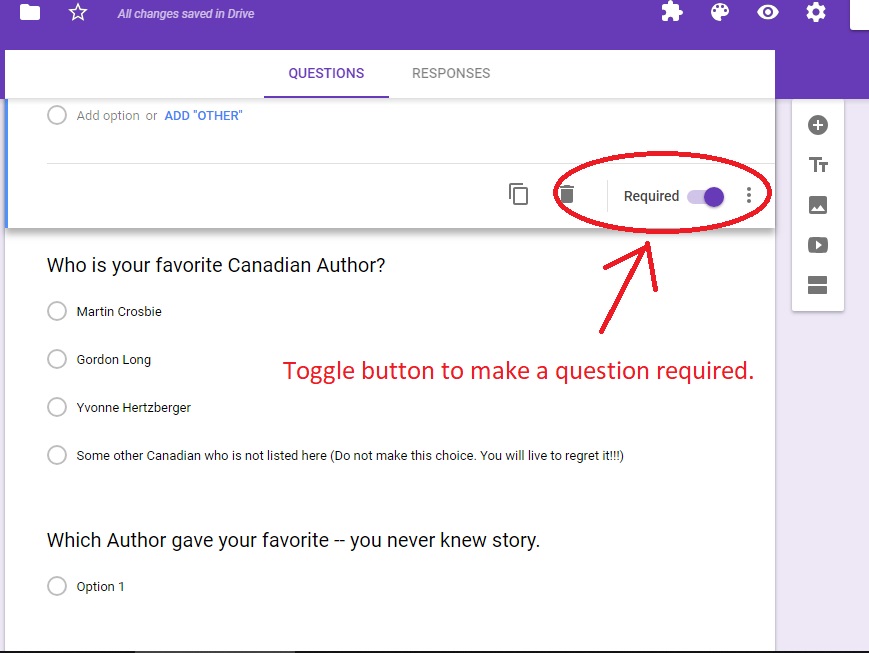 Once you finish the questions, you can change the look of the survey. The standard background is a single color, but you can add an image to the top. Google has a bunch of pre-set images to choose from. Just click the pallet icon at the top right and you'll get the "theme" options.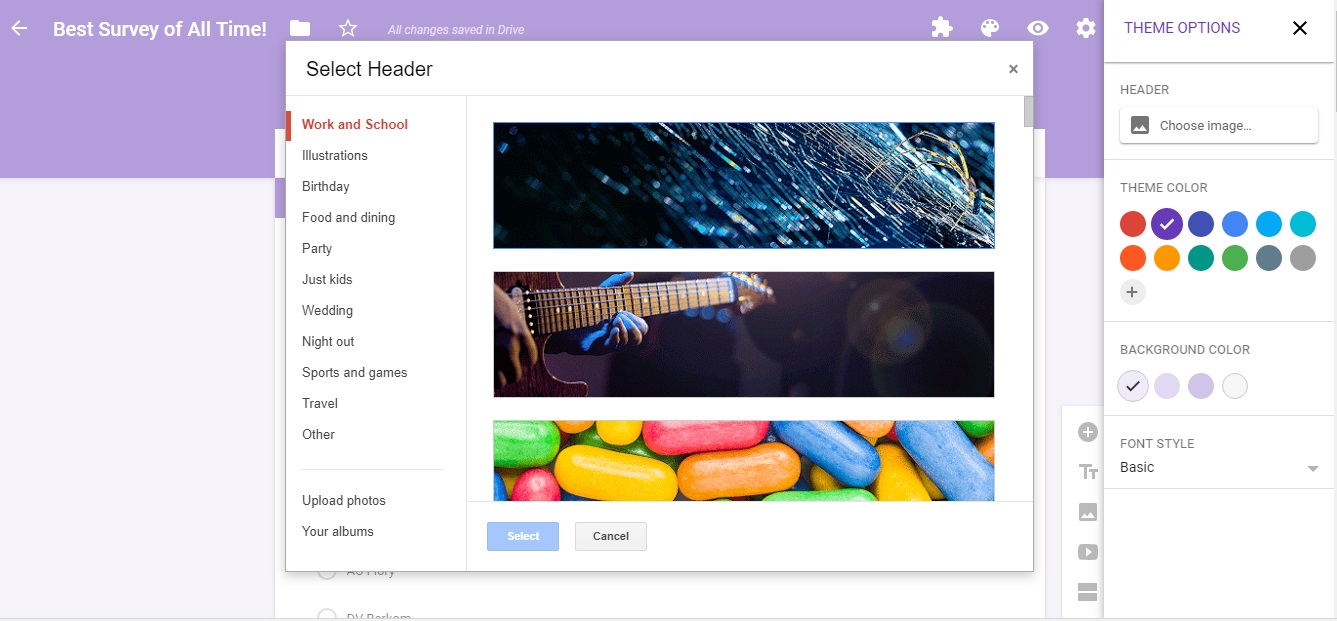 You can also upload your own image. You will have to crop it to fit the narrow top. If you decide to change the name of the survey, you can do that at any time (I changed the name of this sample survey a couple of times).
Once you've added the questions and picked a design, there are a couple of additional things you can do. If you click on the gear icon at the top right of the page, you will access the settings. There, you can require that all respondents leave an email address. If you do this, it will also give respondents an opportunity to get an email receipt showing how they responded to the survey. This isn't usually necessary for surveys, but if you use a form to collect email addresses for ARCs, for example, then the respondents might want a receipt of what they submitted.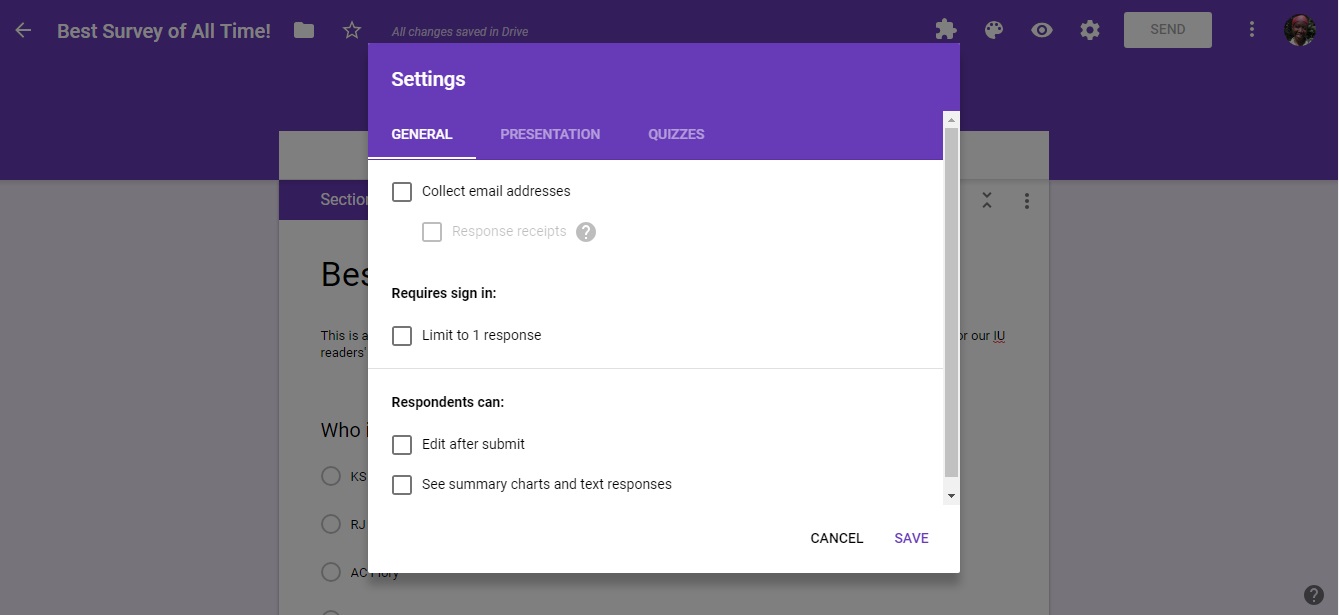 Also under settings (the presentation tab), you can input a message for participants to see after they finish the survey.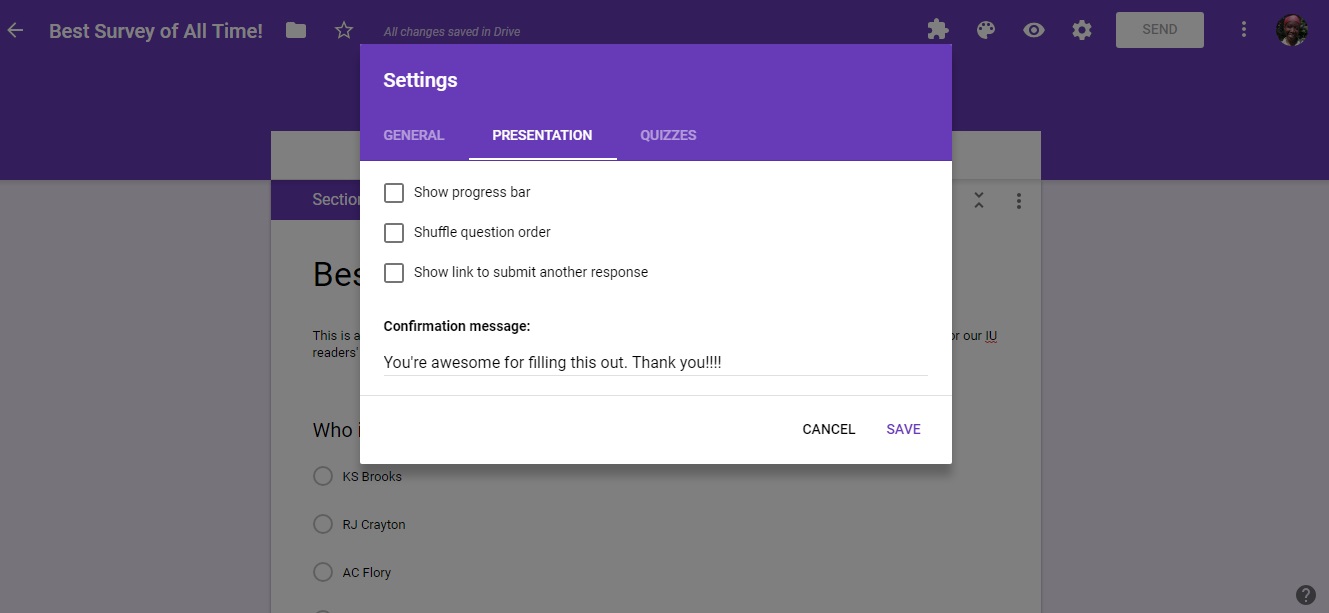 Google also has something called Add-ons, which appear when you click on the three vertical dots next to the SEND button. The Add-ons include a wide variety of extras, so you kind of have to look through them, but one add-on called Form Notifications will email you when people fill out the form. If you expect a lot of responses, you can vary when you get notifications. So, you can get notified every time someone fills out the form, or an email after 10 people have filled it out, or after 50 people. It has some variety, if it's the kind of survey you want to monitor.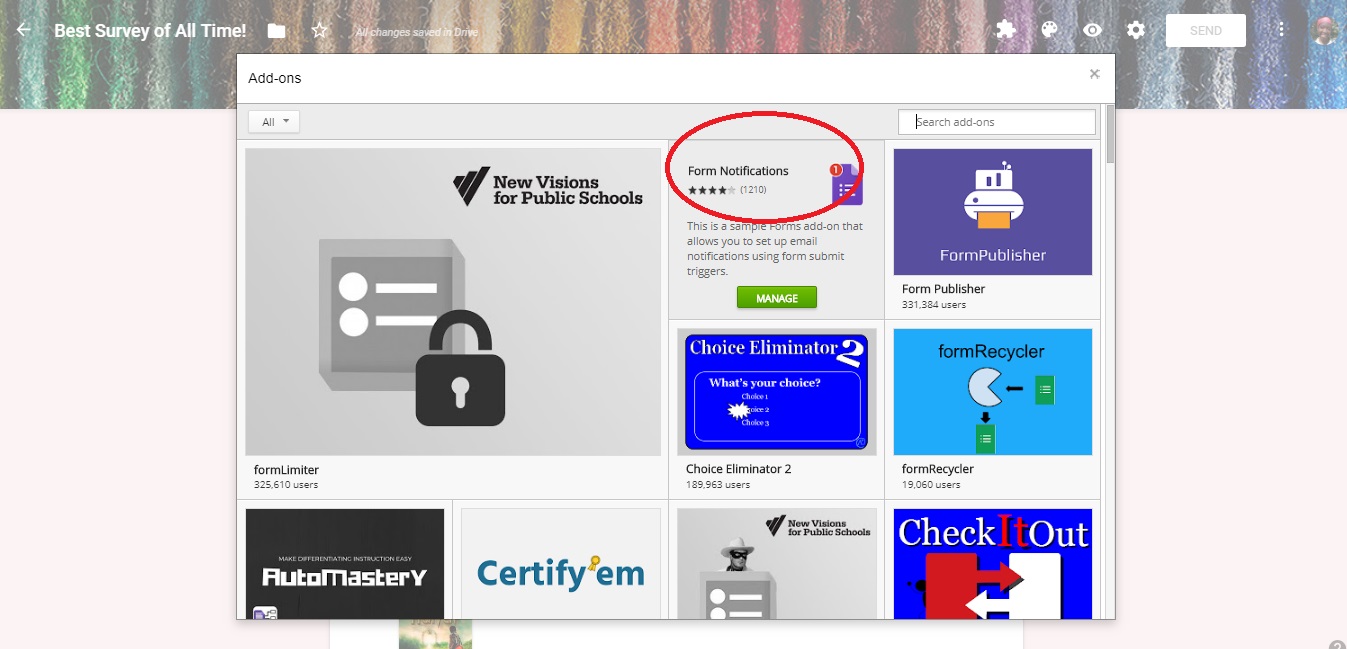 So, if you're interested in what the sample survey looked like when it was done, it's here.