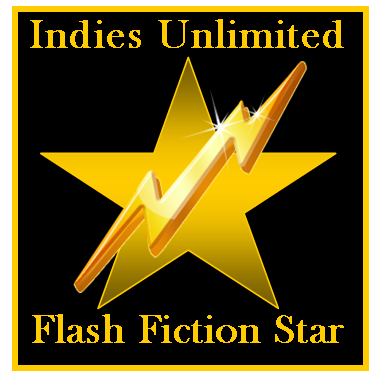 Luigi Silvestri is the Readers' Choice in this week's Indies Unlimited Flash Fiction Challenge. The winning entry is decided by the popular vote and rewarded with a special feature here today. (In the case of a tie, the writer who submitted an entry first is the winner per our rules.) Without further ado, here's the winning entry: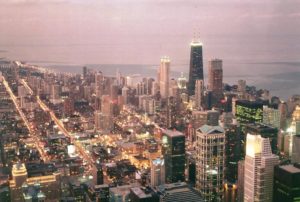 Gotham
by Luigi Silvestri

The city lights below began coming to life.
When the penthouse doorbell chimed, she got to it first and unlocked it without looking through the peephole. The door crashed open, knocking her on top of me. I was clunked on the head and dragged into the closet.
The only voice I could hear was her repeated scream, "No. Please, No." I tried to break out to help, but no luck. The front door slammed shut. Then, silence.
Fortunately, one of our neighbors had called 911 to report the ruckus. A helpful policeman let me out of the closet. I couldn't believe my eyes. She was crumpled on our patio, dead, with cuts oozing blood. My heart almost broke. Who could do such a horrible thing? She was the sweetest person I ever new. She loved me as much as I loved her. What now?
Mingling among the gawkers that gathered, my instincts told me the killer was among them. And, sure enough, I spotted drops of blood on the shoe of a man hovering at the back of the crowd.
I sprang up and knocked him down. Putting all my pressure on his chest, I reached over and clamped onto his foot. He screamed. An officer rushed over, spotted the blood, and handcuffed the wailing killer, her ex-husband.
"Good work, fella," the cop said, petting my head. I licked his hand, hoping he liked Great Danes and would adopt me.