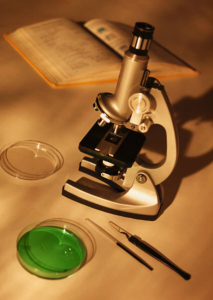 Okay, I'll admit, I'm cheap. I hate to pay for things that I can get for free. Don't you? And there are lots of free eBook advertising sites out there if you're willing to take the time and find them. I've used many to very good success. A post on EReader News Today sent my free eBook, Space Crazy, to the #4 slot on Amazon in its category (sci-fi/space opera) and had over 1,000 downloads in one day. Some of you may not think that's huge, but to me, a small fish in the Indie sea, it was. Any free exposure is good exposure.
So why did I decide to spend money on advertising? As the title states, it's an experiment. I wanted to see if paying something for ad space got me anything. I found a smaller site on Facebook called Sweet Free Books.com (http://sweetfreebooks.com/). They were currently offering ads as low as $5. My ultra-cheap meter dinged. Five bucks was perfect to carry out the experiment.
I went on the site, filled out all the book info, and did payment via PayPal. I got to choose when I wanted the ad to run: sometime during Friday, 6 September. It was pretty easy to set everything up. Once done, I went to Amazon and took note of how many books were downloaded before the ad was supposed to run. As of 9/6/13 at noon, there were 17. I did nothing else that day to promote the book. No Facebook posts, not even Twitter posts. I wanted the data to be as uncorrupted as possible.
The ad ran on Friday afternoon. It went out via email subscribers (I got my email) their website (http://sweetfreebooks.com/september-6th/), and 4 different Twitter accounts with a cumulative following of over 230,000. The next morning, 7 Sept, I checked. The book had gone from 17 to 41 downloads in less than 24 hours. It was a noticeable jump. On the 8th, there were 44 downloads, and by the 11th, 51. It didn't put my book back in the Amazon charts, but I did show that folks actually acted on advertised books.
Will I pay for advertising again? Probably not. I tend to spend my hard-earned pennies paying my editor or cover designers. But my inquiry mind wanted to know if the cost was worth it. And this information might be handy for someone looking to spend a little money to promote a new book that's coming out and will be having some free days. I noticed that sales on some of my other books had a small 1-2 day spike after running the ad. That probably meant folks downloaded the free book, then poked around my Amazon author's page to see what else I had.
Overall I'd consider it a small success. Hey, what was I expecting for $5? It wasn't a total waste, books were downloaded, and that was the goal of the experiment. Should I get 1-2 new readers out of the 30+ that got the free eBook, that $5 will come back to me in royalties and hopefully long-term customers who will continue to buy my books.