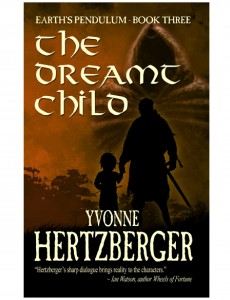 The goal was to have my book out to my beta readers by this week. In order to get there I had to cut down on some of my other commitments, but I made it. Two wonderful people already have their copies and I hope the other two will arrive in the next day or two so I can hand them over.
Putting "The End" to that first draft gave me some mixed reactions. Since this book will be the final installment of a trilogy, this milestone brought some surprising emotions. We spend so much time struggling to type those two words. Then, when it finally comes, we expect to be elated, to feel a sense of accomplishment, relief and even euphoria. At least I did.
The hard part is supposed to be over, right? Sure, there are revisions to make and endless rounds of editing but the story is complete. So why are those expected feelings so fleeting, or missing altogether? They were there when I completed the first book. What changed?
At first I thought I might be experiencing a reluctance to let go of my world, my characters and my story. And there is some of that, I agree. But there is much more to it.
Like many of us, I am a perfectionist. Like all of us, I am anything but perfect. Hence, the problem. My drive for perfection makes it imperative that each book I write be better than the last—better story, better character development, better sentence structure, better … well you get the picture.
So here I sit. I wait. Yes, there are other bits to work on, important bits like back cover blurb, synopsis, cover and preparations for promotion and launch. But this is a self-imposed purgatory – a waiting period – while I bite my nails waiting for the feedback from those four to whom I have entrusted my baby. These are folks who love books, not me, who know about writing, not merely enjoy a tale. Their responses will, of course, send me back to my keyboard for further revisions, but there is more to it than that. I will hear from them whether this book is up to snuff, whether it is better than the last two. Good isn't good enough; the perfectionist in me demands that it be better.
On the other hand, I try to take myself in hand, give myself a good shake by the shoulders (hard to picture isn't it?) and tell myself that this is not the end product. It's a stepping stone to that end, but I have time and opportunity to improve the book based on what these four tell me.
The next three weeks I have some time on my hands. I will be away on holiday for one of those weeks. But what about the other two? And where will my mind be even while I am away?
Breathe, Yvonne. Trust the process. Trust yourself and your skill. Trust the bits of critique and feedback you have been given to date. Breathe. Enjoy this break. Yeah, right.
Then it's back to the drawing board for another round or two before it goes to my editor for the final stage. At the last, it will be up to fans and readers.