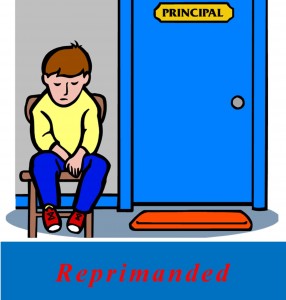 I would be the first to admit that we need reviewers and reviews. We need them to help broaden our profile, to draw attention to ourselves and our writing, to create interest in our work and, let's face it, to ultimately help us sell our wares.
It goes without saying that I would certainly not advise rubbing any prospective reviewer up the wrong way, and let's face it, these days, that doesn't leave many people we can safely rub up the wrong way, does it?
From the, supposedly, top ranking book reviewers — in the US that would perhaps include the New York Times' Janet Maslin and Dwight Garner, to name just two; and on the other side of the pond, possibly The Guardian's Olivia Laing and Michael Hogan come to mind — to the blogger reviewers, who are gaining in popularity and credibility (thank goodness), and some of them, like our own Cathy Speight and Big Al, and the likes of Linda Parkinson-Hardman, are becoming an integral part of the Indie Revolution. Goodreads is another foundation that is important and becoming integral to the Indie cause. Then of course there are the indispensable 'reader reviews'.
It's been said before and this is hardly likely to be the last time: 'if something is said on the internet it is there forever'. So, whether it is a lengthy, critical review delivered by an experienced, respected reviewer, or a fervent, wordy review delivered by a talented, passionate blogger reviewer, or a short, reader review posted on Amazon or one of the other distributors' websites, it's forever.
We understand that reviews, no matter what their source, are subjective and therefore only opinion; however, we also know that opinion has sway. So, if something is said, especially if we think (sometimes we know for sure) it's not true, can we involve ourselves in pursuing redress? I think not. To get involved in such pettiness gives the object of the dispute more credibility and, what's more, lowers the standing of everyone involved.
Just recently, I received a reader review, beginning quite positively but finishing with, 'However, I'll have to deduct one star because of some spelling mistakes and typos.'
"I'm sorry, Miss, I promise to pay attention in class in future!"
The comment surprised and… yes, of course… annoyed me. Prompted by the remark, however, a recheck of the book followed; whereupon, finding no spelling mistakes, I did discover one typo and (everywhere except Kindle) a number of those 'conversion to EPUB' glitches: changing the em dashes into a box with a diagonal cross in it. So, a positive result. Although I'm still a little confused about the reason for the comment; unless she regarded the indigenous, Tasmanian names as spelling mistakes?
The subject of reviews, reviewing and reviewers is something that comes up time and again, in many forums of course but what I'm mainly concerned here with is, in the IU articles. The reason for this is quite obviously because reviews are important; especially at this stage in our individual, evolution as authors. Negative reviews not only hurt our delicate sensibilities, but also our wallets; combined, this can also affect our capacity to move forward.
At this stage of our careers as writers, however, we have little option but to seek public approval, which means chasing, and being grateful for any reviews we can acquire; therefore, hanging our fragile egos out for all in sundry to have their way with.
I'm thinking that perhaps those most coveted reviews may not be so important once we acquire the readership base of say:
• J K Rowling
• Dan Brown
• Terry Pratchett
• John Grisham
• Danielle Steel
• Enid Blyton
• Bill Bryson
• Jamie Oliver
• Bernard Cornwell
• Stephen King
This list of names, by the way, are ten of some of the highest grossing authors of the last ten years; and while there are certain authors among them that are quite brilliant, with a couple actually featuring on my list of favourite authors, one or two of them are… well… less than brilliant, shall we say.
From memory, I think several from the above list have featured in Ed's 'one star' rating list. So take heart, fellow Indies; welcome the good reviews, from wherever they may come, and look for the positive aspects in the not so good reviews (sometimes difficult, I know from personal experience), or ignore them altogether.
I actually do some reviews for Goodreads, which I also put on my blog; however not many, I just don't have the time. When I do write a review, I never try to explain fully what a book is about (the blurb and the publicists can do that), I just describe it in general terms (I never do spoilers) and try to put into words what kind of feeling it generated in me, the overall affect it had on me.
I don't review every book I read; going by some self imposed general rules (first: do no harm) I give credit where credit is due, any criticism has to be constructive, and if I can't say something good about a book I won't say anything at all. I'd rather not write the review.