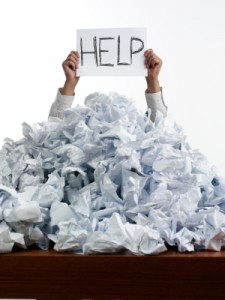 I used to be a magician's assistant. Nothing fancy. I did a few close-up bits that kept kids quiet on airplanes; I knew a few secrets that David Copperfield paid me not to tell. Mainly I wore a leotard and fishnets and pointed at things so no one would notice the magician furiously changing his clothes behind a screen. Much of it I've forgotten or have promised my lawyers I'll never reveal until I see a few more zeroes on the offer. One trick, though, I can reliably pull off: when readers tell me they like my books and I ask them to post a few words for an Amazon review, these nice people invariably disappear. Ta-dah!
Seriously. Was it something I said? I shower regularly. See my dentist twice a year. Or perhaps the font in my messages was too impertinent?
Maybe, as some of my writer friends have suggested, putting a few thoughts together about a book feels too intimidating. Maybe you don't feel like a "real" reviewer and therefore don't know what to write. Well, here at Indies Unlimited, we pride ourselves on helping readers as well as authors. And on the creative way we rip off pay homage to those who've had some pretty darned good ideas. So here are a few templates we've shamelessly swiped from Mad Libs and modified to fit our evil uses borrowed to help stimulate your review building. Enjoy.