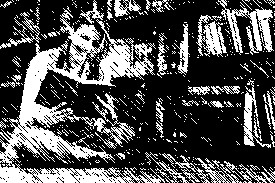 Indies Unlimited has a staff consisting of some of the finest indie writers in the field. Each is not only an excellent writer, but also has excellent standing in the indie community as a leader and champion of the indie cause.
One of the ways to hone your writing craft is to read and analyze the books of others.  In the Indies Unlimited Reading Room, we'll feature select titles from a few of our all-star staff. You know all our authors from the informative and entertaining articles they write here. Perhaps you'd like to see for yourself just what kind of firepower the IU staff brings.
---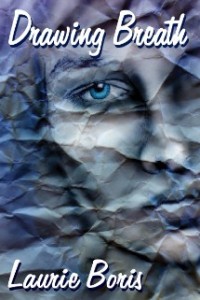 Laurie Boris is the Associate Editor of Indies Unlimited as well as a contributing author. She is a freelance writer, editor, proofreader, and former graphic designer. Learn more about Laurie at http://laurieboris.com and her Amazon author page.
Drawing Breath by Laurie Boris
Art teacher Daniel Benedetto has cystic fibrosis, but that doesn't stop him from giving all he can to his students and his work. When he takes on Caitlin, his landlady's daughter, as a private student, the budding teen painter watches in torment as other people, especially women, treat Daniel like a freak because of his condition. Convinced one of those women is about to hurt him, Caitlin makes one very bad decision.
---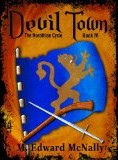 M. Edward McNally is the author of the popular weekly Indies Unlimited feature Casual Friday. He is a North Carolinian of Irish/Mexican extraction. He has a Masters in English Lit from ISU and Russian/East European History from ASU. Learn more about Ed at his blog, and his Amazon author page.
Devil Town by M. Edward McNally
Volume Four of the Norothian Cycle. (#1 The Sable City, #2 Death of a Kingdom, #3 The Wind from Miilark)
Princess Allison of Beoshore undertakes a mission to the Daulic city known as Devil Town since its occupation by infernal forces. The diabolic decision she is forced to make there may compromise herself, her friends, and the entire Empire of the Code.
---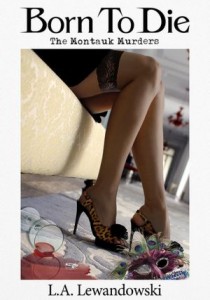 Weekly Indies Unlimited columnist L.A. Lewandowski graduated from Rutgers University with a degree in Political Science and French Literature. A passion for life lived well is reflected in her first novel, "Born to Die-The Montauk Murders", a glimpse into the world of the beau monde. Lois lives in Tampa, Florida. Learn more at her lifestyle blog, and her Amazon author page.
Born to Die – The Montauk Murders is set amongst the glitz and glamour of the Beau Monde. The 80th birthday of Miranda Richards, an art-world icon, boasts the party of the summer at her exclusive mansion on Long Island. Old resentments and convoluted relationships bubble to the surface as an eclectic, A-list cast of characters celebrate at a Masked Ball. The luxurious trappings of success, however, don't hinder the agenda of an invited guest with a score to settle. Friends and family are left to wonder— Will I be next? Follow Detective Steele as he sifts through the evidence before the killer strikes again.
---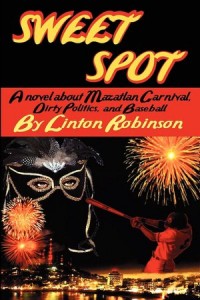 Indies Unlimited contributing author Linton Robinson was born in occupied Japan, schooled in Asia, and is now a 20 year resident of Latin America. Robinson is an award-winning journalist and noted photographer with credits in top markets. His syndicated columns were cult favorites in the nineties. Learn more at http://linrobinson.com and his Amazon author page.
Sweet Spot by Linton Robinson
A romantic adventure set in Mazatlán, Mexico amid the world's third largest Carnival celebration and violence and corruption with a uniquely Mexican feel. Mundo Carrasco, baseball hero turned journalist, isn't in danger from the "narco" cartels, or whoever murdered the Mayor–it's the woman he longs for that will get him dead if he doesn't watch out.