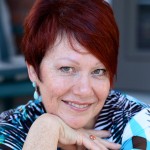 A couple of years ago I had some one-on-one time with two well respected writers. One, Nino Ricci, who won the governor General's Award in Canada and the other Kenneth Oppel, acclaimed YA fiction writer. Both these 'experts' gave me the same advice. But – they were wrong, both of them. Yep, I disagree with the experts. Arrogant? I hope not.
What was that advice? They told me to use modern dialogue in all my work. Their reasoning? That, even though I wrote about a time long ago and a place that never really existed, the people speaking in my books, would, in their own minds, speak colloquially and would hear themselves as we hear each other today.
However, Ricci admitted he had never read a Fantasy novel and that my archaic language was likely a convention. Oppel didn't even get that far. Being the novice that I was (still am?) their advice worried me, especially as they both said the same thing.
Not for long, though. I took some time to think about why I liked the way my characters spoke, why even my narrative prose felt right with more formality in its tone, had a nice 'old world' feel. I thought about why I had chosen not to use contractions; why I had, for the most part avoided big words, or even words that had obvious Latin roots. (I did ease up on the latter, as it became too hard to communicate without some of these.)
On one point, Ricci and Oppel were right. Everyone, in every society, speaks in what feels normal, and so current and colloquial, to them. But here is where we parted ways. I think that both the narrative and the dialogue must 'fit' with the genre you are writing in and suit the era in which the tale takes place. I believe that readers want a seamless experience that transports them into the work, that allows them to both picture it and to 'hear' it. The whole package has to be consistent.
I'll offer a couple of examples. JD (Dan) Mader's book Joe Café takes place in a modern day western setting. His characters live in what some would call the 'underbelly' of our current culture. They are rough, belong to a seedy sub-culture and deal with current issues. He has them speak in the vernacular, has them curse and use improper grammar. The rest of his prose follows that same tone, uses that same edgy, narrative prose, with a few curse words thrown in. Matching the dialogue with the prose makes the work seamless. We are there with him as we read.
Yet, were I to read a book about a WASP middle class fifties family in a small town in North America, I would use almost no curse words (except, perhaps from the rebellious teen son, and then only among his 'buds') and more grammatically correct phrasing.
My own work is at the other end of the curve. I write Fantasy fiction. My story takes place in a late bronze age, very formal society, with small areas ruled by lords. There are castles, battles, little technology. I cannot imagine my characters speaking the way I do in the here and now. It just wouldn't feel right. Nor do I think that my narrative passages would work with current terms and patterns. Just imagine a guard saying "Sure thing, my lord, gotcha". I have him say, "As you wish, my lord". Or imagine a lady's maid saying "Wow, my lady, that gown looks awesome". A soldier would not exclaim over the 'hot chick' he 'scored with'. Words like 'awesome', 'right on' and such would be completely out of place. They would jolt the reader out of the scene and detract from their reading experience. To say that I do this merely because it is a 'convention' fails to take into account the experience I am trying to create for the reader.
If I were to write a piece of futuristic science fiction I would try to develop a style that reflected that, with some newly coined words and a fresh turn of phrase, repeated until it becomes natural to 'that' society and that work. In this case I would include some 'current' and possibly even 'old' words and phrases as well, to reflect the history of language that we carry with us into new generations.
Chris James said it so well in a recent post. (here) We need to be consistent. Our 'voice' needs to remain the same throughout our work, our dialogue needs to match our narrative. Consistency is not only about spelling, grammar and punctuation. It is about all aspects of our writing, and it is often that consistency which makes our work recognizable, that defines our 'style'.
I have read books that did not take genre and era into account. When the dialogue in a medieval setting included modern clichés and phrases in the dialogue it jarred me out of the flow and made it hard for me to 'get into' the story. I am convinced I am not alone.
So, I disagree with my 'experts', and likely with many who consider themselves experts. I think that we must, as communicators, adapt our style, our voice, and our dialogue to the time and genre in which we write. If we fail to do so we risk creating a work that readers will not find believable or that feels disjointed and poorly crafted. And the last thing we want, as writers, is to fail to pull our readers into our stories.
*     *     *     *     *
Yvonne Hertzberger is a Contributing Author at Indies Unlimited and author of Back From Chaos and Through Kestrel's Eyes, Books One and Two of Earth's Pendulum, an Epic fantasy trilogy. For more information please see the IU Bio page and her blog @  http:/yvonnehertzberger.com.