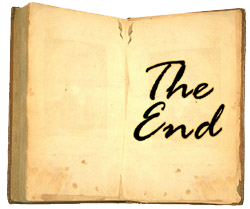 Welcome to The Learning Curve. As a new writer I expect to make mistakes. My job is to show you these mistakes so that you can avoid them yourself.
How To Write a Novel
Originally I thought this would be the shortest blog post in history, or at least for this column. Sadly though, Stephen Hise, the Evil Mastermind at Indies Unlimited, would not let me get away with it. My first attempt at this post was a crack at anti-verbosity. It was succinct and to the point. Before I expand on that post however, let me share it with you in its entirety.
How to write a novel: One word at a time.
That's it. You can keep reading of course, but that's my monthly post for The Learning Curve in a nutshell. All great novels throughout history were written one word at a time. Then again, so were the worst.
Whether my particular novel turns out to be good or bad is irrelevant. Some people will like it, others won't. And I'm okay with that. While I would never be so presumptuous as to expect literary fame and fortune, my hope is that more people will like it than not. But, even that is not the goal.
The goal is to finish it, and that will only happen by writing one word, one sentence, one paragraph at a time.
You can worry about plot, theme, or character development from now until the cows come home, but if you're not writing then the story isn't moving forward. Besides, if you have cows then there are udder issues that you need to deal with.
Sorry, couldn't resist. I crack myself up.
Everyone has a book in them. The question is, do you have what it takes to translate that idea in your head to a published novel? It requires dedication and a time commitment that you need to be prepared for. If you would rather see who the next American Idol is than see what kind of trouble your protagonist can get into, then go grab the remote; writing isn't for you.
If you're one of the few, the brave…oh, let's be real. If you're crazy enough to be a writer then you can expect to make some mistakes along the way. Chances are that I've already made the same errors you will. This knack for finding a rough wave in a small pond, well, it's a gift I've had for most of my life.
When I was a young teenager the preacher moved me out of the youth group and into the adult class on Sunday mornings. It made my father proud.
My mother didn't have the heart to tell him that the preacher said I needed a roomful of adults for supervision. Throwing the hymn book at my Sunday school teacher was frowned upon back then. It probably still is for all I know…anyway, I digress. There are a couple of points that I want to leave you with this month. The first deals with your writing time.
Do you have a writing schedule? I did when I first started and it was quite productive. I wrote late at night after my wife and children were in bed. During the two months of sticking to this schedule I wrote more than I had in two years. A project for work disrupted this schedule and my writing fell apart. Don't let this happen to you.
If writing is something that you do in your spare time, that's fine. If days, or even weeks go by, and you don't manage to write anything at all, hey, that's fine too. I get it. It's not that important. If cleaning the house and folding laundry are more important than your writing time, then who am I to tell you differently?
If writing is really important to you though, then do yourself a favor and create a writing schedule. Afterwards, stick to it regardless of the obstacles that get in your way. There will always be projects for work, or a house to clean. Life is what happens when you're not writing. When you are writing, you give life to characters, creatures, worlds. Without you, they don't exist. What are your priorities?
In the last article, Hoarding for Writers, I mentioned my propensity to defenestrate a work in progress due to fundamental errors in the original outline. Well, what there was of an outline that is. In truth it consisted of nothing more than a page length synopsis. Throwing the story out because it wasn't following the outline was a tad harsh. Okay, it was overkill. Let's move on shall we?
This brings us to the other point that I want to make. Your writing, no matter what you may think of it at the time, is valuable. Yes, some of it will invariably end up on the cutting room floor (think of the novel as a movie). You are the writer and the director. Your goal is to complete that epic manuscript before the editor has a chance to get their greedy hands on it.
While I would encourage you to edit your own work before sending it off to a professional editor, I should also warn you to refrain from any major edits until after you finish it. Learn from my mistakes and trust me on this. Until you type 'The End', every word in every sentence is priceless!
*     *     *     *     *
K.D. Rush is a Contributing Author for Indies Unlimited. He is currently working on a book of short stories, as well as his debut novel, The Guild Inc., a supernatural thriller. For more information please see the IU Bio page and visit his website: http://KDRush.net or find him on Twitter @KD_Rush.