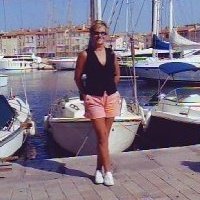 Recently, I gave an interview on The Good Health Show with Dr David Friedman. It was a relaxed interview discussing the many ways we should try to accept getting older and appreciate who we are rather than battling the signs with face lifts and botox.
It was a far cry from my first interview at a local BBC Radio Station. I had bombarded the BBC with wild claims about my debut novel and in the end had succeeded in procuring an interview on a popular morning show. I had been invited to talk about NaNoWriMo and had prepared copious notes about the subject. Nervously, I waited for the cue to enter the small room in which sat a male presenter. I could hear the show which was being played through the tannoy system as I waited, my hands shaking, in the waiting room. Nerves kicked in early, after all, I was a writer not an after dinner speaker. Eventually, I was hustled into a darkened room where I discovered I couldn't see my carefully detailed notes. Needless to say I fluffed the interview. I cringe to this day at the ridiculous answers I came up with. It was farcical.
I have now given over a dozen interviews and numerous talks and only two of them have been about my book or about me. I have spoken about the difference between British and American humour. I have chatted about 'Male Irritable Syndrome' and I have paid tribute to Erma Bombeck.
Writing your novel is merely the beginning. People, especially the media, want more than just another writer or book to plug. They want to know about the issues you bring up in your book which will be of interest to their audience. They are keen to ask your opinion on popular subjects. You are propelled into the status of 'expert' merely by having touched upon certain subjects in your book.
In my case I write humour. Behind the humour are messages which highlight the importance of friendships, of accepting that the grass is not greener on the other side and about the importance of laughter. I highlight the necessity to take up new challenges no matter what your age is. I tackle the thorny issues of getting older and the challenges that ageing brings. I present it wrapped neatly in a humorous cloak. Since Mini Skirts and Laughter Lines became a best seller I have found myself writing by-lines for magazines and publications associated with these themes, both here in the UK and the USA.
So, my advice is simple. Once you have written your novel and attempted to place it in the public's eye, write a set of articles or features which appertain to your book. Send them to radio station, TV stations and every media outlet you can think of. The media often gets emails from authors who want them to feature their new release, what they actually want is a refreshing article. It makes their job easier and you can still get publicity by putting your name and book details to the bottom of it.
Just when you thought you were finished with your novel you find you have more to write. But, believe me it is worth it. So, get those thinking caps on and prepare some by-lines, some stand alone articles of about 1000 words which could shove you into the limelight. I'll look forward to appearing on 'I'm a Celebrity – Get Me Out of Here' with you all in the near future!
___________________________
Carol E Wyer is a humorous blogger and award winning author of Mini Skirts and Laughter Lines and Surfing In Stilettos. Further details about Carol can be found at on her Amazon Author Page and at www.carolewyer.co.uk
[subscribe2]