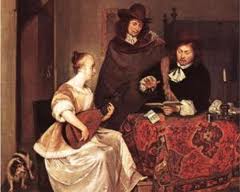 Formerly respected indie authors K. S. Brooks, JD Mader and Stephen Hise have announced the release of a new book written in a top-secret collaboration and from an undisclosed location.
Their new release is BAD BOOK, a parody of multiple literary genres and pop culture melded into one book. It will be available online soon as an e-book through Amazon's Kindle Select Program.
The project was the brainchild of veteran author K. S. Brooks, co-administrator of the super-blog Indies Unlimited, and an accomplished and award-winning author and photographer (up until this point). She says of the collaboration, "I don't know what I was thinking. I had to carry both these guys through the whole process. It was exhausting."
Author JD Mader says, "I'm not sure they are using the word collaboration correctly. I don't know exactly what the other two did. I remember writing it—the other two added their names to it. I suppose that's what they mean by collaborating."
Obscure and reclusive author Stephen Hise recalls the collaboration somewhat differently. "I wrote the funny stuff and Brooks and Mader would occasionally throw in some nouns and verbs or something like that," he says.

Comments from anonymous pre-release reviewers have been overwhelmingly positive and enthusiastic. Of course, this focus group was hand-picked from St. Vitus' Sanitarium for People With Chronic Bad Judgement.
"Bad Book channels Mickey Spillane and Ray Bradbury at the same time."—some guy who was very upset about something someone said about Britney Spears and made a YouTube Video about it.
"a riot,"—a leisure suit enthusiast and former Enron investor, and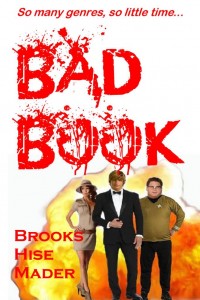 "Bad Book does a bad thing very well – it playfully, albeit irreverently, has its way with the classics and the result is the funniest book I have ever read."—anonymous former politician whose career ambitions ended over health reasons and sex scandal, but mostly sex scandal.
The inventor of Amazon.com could not be reached for comment, but we believe whoever it is would have said, "Of all the books we have made available to the wide masses, this is certainly one of them."
More information about Bad Book and its authors is available at http://ksbrooks.com/BadBook.htm
*     *     *     *     *
L. A. Lewandowski is a Contributing Author for Indies Unlimited and author of the novel, Born To Die – The Montauk Murders. For more information, please see the IU Bio Page and her blog: cultureandcuisineclub.com.
[subscribe2]