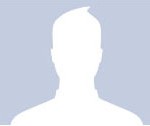 When I first digitally self-published a book one year ago last month, my entire "online presence" consisted of an email account I checked maybe twice a week. Now, of course, there are blogs, boards, and any number of social media venues where I seem to spend an inordinate amount of time on a daily basis. And basically, they are all pretty weird.
There is a unique etiquette to virtual places like facebook which in some cases are quite different than any sort of "real world" interaction. Sometimes, it's not. I took me quite a while to get used to a lot of it, but now after a year or so I have come to some conclusions. What follows is thus some of Ed's Handy Things to Know about Facebook. Some of these will likely apply only to writers, some is good to know for everybody, and some of it might be worth keeping in mind if you ever happen to find yourself outside of your home, interacting with "real" people. Enjoy. 😉
* * *
If someone comments on the cuteness of your cat/dog/child pic, they will fully expect reciprocation when they post their own cute cat/dog/child pic. And they will post one. Soon.
The difference between messaging someone or posting on their wall is the same as calling them on the phone or erecting a billboard on their front lawn.
If you post a paragraph and ask other writers to comment, and you add, "This hasn't been edited yet," you are basically saying "Hey, this chicken isn't done cooking, but could you swallow a lukewarm chunk and tell me what you think so far?"
We all assume you "like" your own posts and comments. You don't really have to hit the button.
No matter how many winky-face emoticons you add, somebody is still going to think you're not kidding.
Before hitting <return> after typing that angry rejoinder, take a moment to ask yourself: What's the best/worst case scenario of doing so? Compare and contrast that with the best/worst case scenario of hitting delete.
Know that if there was one way to do something that always worked for everybody, we would all be doing it already.
Yes, someone may be ignoring you. Or, they may have left to make a sandwich.
For everyone who might agree with whatever political or religious comment you feel the need to make, someone else is going to think you're a total jackass.
If you obviously have a 1980's haircut in your profile pic, you're not fooling anybody. We know you don't look like that anymore.
Speaking of profile pics, facebook is a public street. Put a shirt on.
Yes, within a thread, facebook is a conversation, and nobody speaks perfect, grammatically correct English in a conversation. But a new post is an announcement, and you really ought to proofread that thing, or you look like an idiot.
Know that all the quadruple-encrypted, super-duper, online-tiger-trap security in the world is not going to stop somebody from hearing about that thing you said about them.
If you post something important on a page that has been totally deserted for two hours, rest assured it will instantly be pushed into oblivion by an inexplicable burst of pointless activity.
Free advice is worth every penny.
Whenever you complain about your book sales only being at X number, know that everyone whose sales are less than X secretly wants to beat you to death with a rake.
Consider if it is really worth getting bent out of shape about anything somebody says about vampires or unicorns.
Definitions: "Open" pages are open. "Closed" groups are where people from Open pages go to snark about other people on Open pages. "Secret" pages are where people from Closed pages go to snark about other people on Closed pages.
If somebody disagreed with you the first time you said something, saying it again probably isn't going to change their mind.
STOP TYPING IN ALL CAPS. IT'S ANNOYING.
When flogging your book on a page that is mostly writers, keep in mind that any reader who reads and likes your book may recommend it to their friends. Any writer who reads and likes your book is pretty much going to just keep recommending their own book to their friends. Is selling to other writers really the best use of your time?
Some of your "friends" are not your friends.
It is unlikely that people are out to get you. It is more likely that they just don't care either way.
Somebody absolutely hates your favorite book, and somebody loves that book you can't stand. Get over it.
Any publicity is not good publicity.
If you are having a lousy day and request virtual hugs, you will receive virtual hugs. And actually, that's kind of cool. 🙂
———————–
As always in closing, an excerpt from an actual one-star review of a book. Call it a "pick me up" if you ever happen to get a less-than-stellar review (and you will).
"This book is very gay without saying it."
The Picture of Dorian Gray by Oscar Wilde
————————
M. Edward McNally is the author of the Norothian Cycle books: The Sable City, Death of a Kingdom, and The Wind from Miilark, and multiple free short story volumes titled Eddie's Shorts. He has been writing for twenty of the last thirty years and does not recommend the ten year spell of writer's block in the middle. Ed is a contributor at Indies Unlimited (IU Bio Page) and tilts at his own windmills over at http://sablecity.wordpress.com/ [subscribe2]