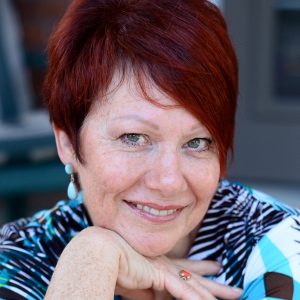 As writers, words are our currency, an unfortunate term perhaps, considering so few of us can actually eke out a living with them.
Yesterday, on LinkedIn a few of us pondered the correct way to spell a word. (wet-stone, whetstone, wetstone – you get the idea). That was fun and got me thinking about words. I remembered my grade eleven English class. Our assignment was to write a short story. I wrote one I was proud of. It had great characters, a gripping plot and lots of tension. Even the setting added to the tone. Now, I liked that teacher, respected her. And she gave me a good mark, 80% I think. Her only critique was that my prose was "terse". I was crushed. One single-syllable word and nothing else mattered.
I came across that little story years later and found that I still really liked it. So why had my teacher felt it was too "terse"? That got me thinking about how we use words when we write, about style, and even about vocabulary. It really has only been since my first book received such encouraging feedback that I began to understand that it is our unique way of putting together our words that creates our individual style. And I have come to understand that our style of writing often matches the kind of books we enjoy reading.
Some people love long, flowery descriptions that let them immerse themselves in a scene. They love adjectives that create detailed pictures. My other half is one of these. He loves poetic, detailed descriptive passages. Perhaps it is because he is a poet and creatively crafted images speak to him. I think my old English teacher must also have been one of these.
A couple of years ago I read Nino Ricci's "Origin of Species" a book he received the Governor General's Award for, one of the most prestigious awards in Canada. But I could not get into it. It was beautifully written and I have no doubt that it is 'great literature', but I didn't like it. I found myself skipping over his descriptive passages to try to find the story and the characters again. Sure, let me know where I am. Give me an idea of the terrain, or the feel for the scene, but then let me fill in the details myself.  And that is how I write.
Every now and then I get caught up in the hype that I need to add more description and give it a try. I usually end up with something I am not satisfied with. It just isn't me. It comes out sounding forced and awkward. So I am learning to listen to my gut and use descriptions only if they feel like they belong.
Which leads me to another thought about words -as in vocabulary. Now I know I have a great vocabulary. Better than my poet husband, if I do say so myself – and I do, even to him. He takes it rather well, I must say. But I feel no need to show it off in my writing. I have read books that required even me to keep a dictionary handy. I often stop reading because I don't enjoy them, especially if they are works of fiction. And so I take my cue from myself and resist the urge to show off. Now that is not to say that writers who use a more challenging vocabulary ARE showing off. Some create works of true beauty and inspire my admiration. But some do show off and I can always tell. When that happens I soon lose interest because it simply doesn't work. It breaks the flow of the story and takes me out of the picture. I no longer identify with the work. If I read a novel which is aimed at a general audience and find it riddled with obscure language, I know that it will not give the reader the entertainment they expect. They are being cheated.
I know who I am writing for. At least I think I do. And so I stick to words that my readers can understand without the need to go to a dictionary every few pages. Neither do I dumb down my language. I don't make it too easy. That would be disrespectful of my readers' intelligence.
Sometimes there is only one particular word that will do. To try to change it would cause my work to lose some of its colour, its impact, its 'literacy'. So I use that word. While I try to make sure that readers will, for the most part, be able to get the general intent from the context, there may be occasions where a dictionary might be helpful – not necessary – but helpful. And if they learn a new word then I have contributed to the expansion of their vocabulary. In the end it's all about balance and respect.
*    *     *     *     *
Yvonne Hertzberger is a Contributing Author at Indies Unlimited and author of Back From Chaos and Through Kestrel's Eyes, Books One and Two of Earth's Pendulum, an Epic fantasy trilogy. For more information please see the IU Bio page and her blog at  http:/yvonnehertzberger.com[subscribe2]