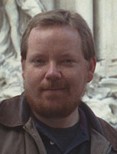 K. D. Rush is the author of the forthcoming novel, The Guild Inc., a supernatural thriller:
The Guild, a secret organization that can trace its lineage back to the dawn of civilization, has accumulated wealth and power beyond imagination. Entrance into this powerful, male only society, is strictly by birth. When an unexpected pregnancy triggers an ancient prophecy, many see it as an imminent danger to the organization. Some view it as mankind's next evolutionary step.
Today, K.D. hits IU readers with a top ten list of things readers wish writers knew:
————————————-
As a new writer my credentials are slim. Yes, I hope to finish my first novel this year, and no, I don't expect to miraculously become an expert on the topic of writing once it's published.
However, there are a few areas where my experience might be helpful to the new writer, or struggling author. I would like to share a few things from a reader's perspective that could possibly save you some time and frustration.
The Top Ten Things Readers Wish that a Writer Knew:
#10. Writing: Rules Don't Matter, much
Yes, the rules of grammar are important, and every new writer should at least make an attempt to know what atrocities they are committing. The book has to be readable of course, but in the end, it's all about the story and characters. Make them memorable. Let the editor worry about the rest. But for God's sake, please, do use a professional editor.
#9. Writing: Don't Bore Us
That page of prose that you worked half a day on, it's a potential stopping point in the book for us. Hopefully the story is interesting enough that we decide to pick it up again. If the story isn't moving forward, then it's standing still. There's nothing more poisonous to the human mind than stagnation.
#8. Writing: Make Us Care
If your protagonist has two minutes to live unless the bomb is deactivated, and we're not even out of the first paragraph in chapter one, we have a hard time caring about what happens to them. There's no emotional attachment here. At the very least, give us some time to get to know the poor bloke that's about to be blown to smithereens.
#7. Writing: Write from the Start, End with a Bang
If your story frequently goes back in time to add relevant details about plot or character, then perhaps you should have started your story there. Each time you stop and move backwards, you risk losing our interest. Keep it moving and the momentum building. When the story ends, you want the reader to think about your book long after they've finished with it.
#6. Marketing: We Don't Know You
You need a platform. Create a blog and be faithful to it. It may be months before you develop an audience for it, but the people that visit it regularly are the first in line to buy your books. Readers that feel they know you are the loyal customers that you need.
#5. Marketing: Social Media (Facebook)
Create a Fan Page on Facebook. If you have the skills, tie your blog and twitter accounts to it. In fact, every medium you have should somehow tie into each other. It's not only easier on you over time, it's easier for potential readers, and fans, to keep track of what you're working on.
#4. Marketing: Social Media (Twitter)
This is a social network, not an infomercial. The quickest way to turn someone off is to try and sell them something, especially if that's all you do. People don't follow you on Twitter to hear you pimp your book every other tweet. Engage, and get to know people. Don't be the pesky salesperson that everybody hates.
#3. Marketing: Get Involved and Get Noticed
There are many blogs on the Internet, and you need to visit a few within your circle. Get to know the blogger and their audience, then leave some comments when you have something to add to the discussion. This, more than anything else, has led me to find new authors. Four of the books on my Kindle right now were written by authors posting on blogs that I follow. Before that, I never knew they existed.
#2. Technology & Design: Professional vs. Amateur Looking Websites
If you use Blogger, WordPress or Tumblr as your primary website, then you're at a slight disadvantage. Most of the default templates for these sites look amateurish, and potential new readers may draw a negative preconceived notion about your books. Don't miss a golden opportunity to be original.
#1. Technology & Design: Your Book Cover
Before we read the synopsis, we see the cover. If the cover fails, then it better have an interesting title. I'm not suggesting that you spend $500-$2000 on a cover design, but it should have something to do with the story, and it should stand out in a crowd. By standing out, I don't mean a pink cover with an emerald colored fancy font.
*     *     *     *     *
KD Rush is documenting his writing journey with the hope of inspiring others to follow their dreams. Check out his website at KDRush.com. You can also find him on Twitter, Facebook, YouTube and lurking around a few dozen blog sites.
[subscribe2]