My novel Upgrade just received a fantastic 5-star review by the lovely and talented K.S. "Kat" Brooks. Check this out: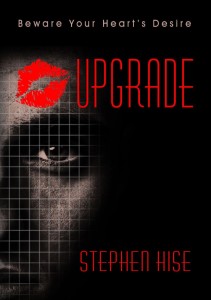 I'll admit I had no idea what I was getting into when I started reading Upgrade. I'd read a few of Stephen Hise's blogs and found his wit and writing ability both impressive and refreshing. I wanted to see what his book was about. From all the buzz, I thought it was going to be a futuristic psychological thriller – and I wasn't far off.
Stephen Hise has written a piece of work that amazes me. I'm a very picky reader – one who gets easily bored and skips over bits and pieces and paragraphs, and sometimes even pages. I read every word of Upgrade. Not only did I read every word, each page turned nearly on its own, beckoning me with the tease of knowing something was going to happen – something that I didn't see coming. And it was right about that.
Upgrade's theme reminded me of Oscar Wilde's "The Picture of Dorian Gray" as it's about a man whose good looks undermine his good nature. It reminded me of "The Sixth Sense" because the end slaps you in the face and sends your mind reeling back over the rest of the book to check and see where you should have picked up on the clues. They are there. You're just so wrapped up in the story that you didn't see them.
Hise's talent for writing sensual scenes is evident. The pace of his writing is fluid and carries the reader along nicely. His style is almost minimalistic – but in a good sense. It's not burdened with lots of description and it doesn't need it. Something about Upgrade draws you to focus on the characters whilst the scenes somehow set themselves.
Some folks are going to expect `psychological thriller' to include a lot of action. Upgrade's not that kind of book. It's got a "Twilight Zone" kind of feel to it, but you don't realize that while you're reading it. Frankly, I could see Upgrade becoming a series which follows different people and how they deal with the interesting cosmetic `reprogramming' procedure that is the foundation of this book.
Upgrade wasn't what I was expecting, yet was more than I expected at the same time. How is that possible? You'll have to read it to find out. I give it five stars.
But wait! That's not all! I also just received this e-mail from 5-Star Books: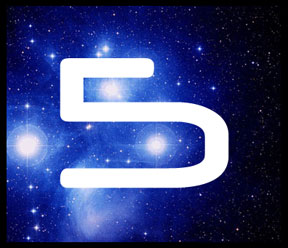 If you're receiving this notice, your novel is being showcased in our collection of 5-Star Books. Our website has one goal: to help new readers find excellent Indie reads without wading through poorly written books. Your novel was selected using many criteria, which includes: 5-star ratings on Amazon, cover design, reader reviews content, publication date, your social media involvement, and other subjective factors.You do not have to do anything to have your book showcased on 5-Star Books, however, if you use Facebook, Twitter, or have a blog or website and would like to mention 5-Star Books, please do so. On our website, you'll find a 5-Star badge (logo) you can include, if you desire. It's also attached to this email. If you use Twitter, please follow us; our handle is: @5StarBooks Every day via Twitter, 5-Star Books showcases one author throughout the day.If you have any questions, please contact us by replying to this email, or via our web form here.
Peace,
The Editors
5-Star Books
Now, I just have to come up with a master plan to get people to actually buy this book. All in all a good day though. A very good day.