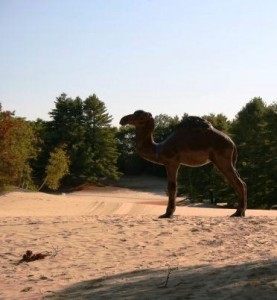 In this world of self-publishing and numbers, there is always the "rush to press" or to get that book out there as quickly as possible. After all, time is money. Despite that, I have always been a fan of letting a manuscript sit: getting away from it, clearing my head, and moving on to other things. For at least six months.
Most authors don't want to do this. And I can understand that.
We've had plenty of posts here on IU about putting a second set of eyes on your manuscript. What if that second set of eyes was yours?
I started writing the sequel to my first (and fairly awful yet for some reason popular) novel Lust for Danger back in 1991. Over the years, I added to the sequel, writing out of order as I do, beefing it up, hardening my character. I was proud of this book – it was a far cry from its predecessor – my writing style and my main character had matured greatly. In June of 2011, I finally had a chunk of time I could dedicate to it. did an overhaul, wrote most of the bridging scenes, and found I had accumulated over 60,000 words. 60,000? Well I must be almost done! Finally, publication was around the corner! I would send it on to my editor and betas and this action-adventure thriller blockbuster would be out and knocking people's socks off by the end of the year! Then life got in the way, as it has the habit of doing.
Thank goodness.
I went back to this project last month. Three years later. I haven't made it past the opening scene. Ay carumba. What a piece of junk.
Here is what happened. Continue reading →